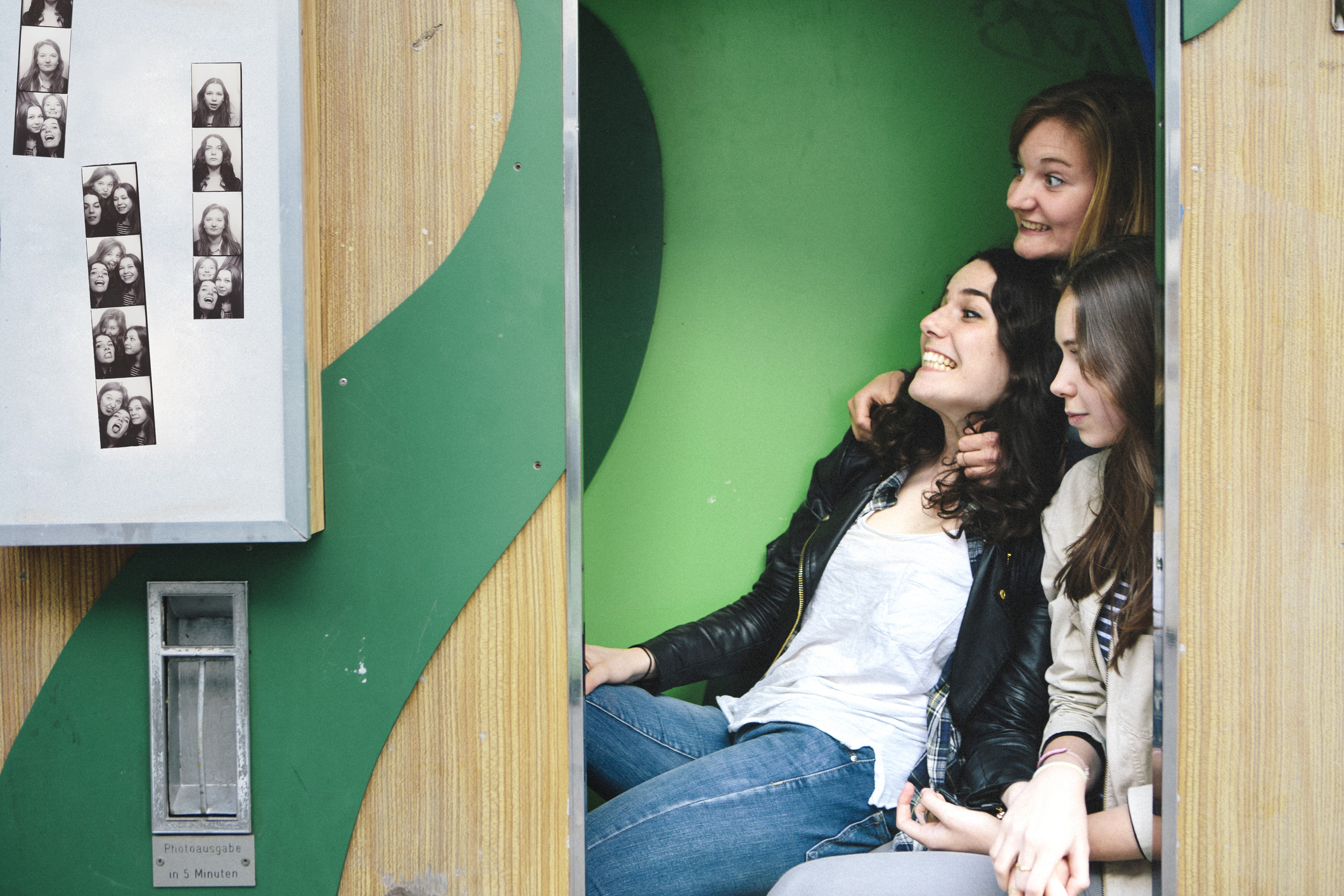 The global photo booth market is projected to grow by 16% each year, compounded, between 2021 and 2027. The widespread use of photo booths and the expanding number of social media users accelerated the industry's growth, revealing opportunities for ambitious entrepreneurs. If you've been thinking about starting a photo booth business, now is the perfect time to get started.
Now you can take advantage of photo booth financing to lower your barrier to entry for this business. Flexible financing options give entrepreneurs the capital they need to keep their businesses going, reducing risk and positioning themselves for success.
Let's explore the top reasons why you should venture into this business and how Clicklease can help you get started.
Why Venture into the Photo Booth Business?
If you are still undecided on whether to start a photo booth business, here are the key reasons why you should consider it:
1. Low Start-Up Costs
Capital is a major obstacle for budding business owners. However, a photo booth business requires less startup capital than other ventures. You won't need to rent office space or recruit many people, reducing costs.
Additionally, affordable and quality starter packages are offered by photo booth companies. These packages are typically bundled with marketing materials, equipment, and other things you may need starting. Through photo booth financing, you are empowered to choose the package that matches your initial goals for your business. Eventually, you can add more booths to increase revenue over the long haul.
2. Large Target Market
Photo booths are not limited to specific market segments or demographics. A booth's benefits are easy to explain and straightforward, which adds to the ease of your pitch. This type of business can cater to residential and corporate clients and any event all year round.
You can maximize a booth's revenue potential by partnering with local businesses, event planners, and educational institutions. These partnerships can also contribute to a continuous stream of clients, ensuring a steady income stream.
3. Flexibility & Portability
Photo booth companies are versatile. You can choose to serve clients full time or in your spare time. This business can fit your schedule, whether as your main source of money or a side gig.
Photo booths are also incredibly portable. They are easy to set up and travel with, allowing you to do business in multiple locations.
4. Low Overhead
There are only a handful of businesses where you can set things up and continue running operations with minimal expenses—and a photo booth business is one of them. After getting your booth ready and performing marketing and promotion, most of your costs are already out of your way. With photo booth financing, you can quickly secure the funds you need to get started.
Other than paper, ink, or fuel, there are no other ongoing costs you have to worry about. As a result, you can yield high returns after your initial investment with minimal upkeep and low operating costs.
5. Scalable
More repeat business and events will come your way as your reputation grows. When this happens, you can scale the business by adding more photo booths to your lineup.
Why Finance a Photo Booth Business?
If you're planning to start a business, one of the best ways to get ahead is by leveraging financing options. However, some people are hesitant to get help, which results in missed opportunities. Below are the key reasons why you should headstart your business through photo booth financing:
1. Time Is of the Essence
Time is money in the business world. Unfortunately, aspiring entrepreneurs miss huge opportunities due to a lack of capital. No matter your credit score, you can get funding from providers like Clicklease and start immediately.
2. Generate Cash Flow
Photo booth financing is not an expense; it's an investment that yields returns and provides a source of income. As the business expands and you garner more clients over time, you can easily fund your monthly payments and save additional profits.
3. Have Full Control Over Your Business
Instead of seeking a business partner for financial support, get photo booth financing from Clicklease and have full control over your business.
4. Grow Your Business
Whether you add your photo booth business to an array of income streams or make it a side hustle, its appeal to a wide range of audiences and events can help you grow quickly. With financial help, you can start and scale it quickly.
Why Partner with Clicklease for Photo Booth Financing?
Investing in your photo booth business is seamless, affordable, and convenient with Clicklease. Our innovative financing solutions can kick start your entrepreneurial journey and set you up for success.
1. All Credit Scores Are Welcome
Credit-challenged entrepreneurs may find it hard to qualify with traditional lending institutions and may not have enough cash for an initial investment. With Clicklease, you won't have to worry about this, as we offer financing solutions for all business customers, regardless of their credit score.
2. Tailored-Fit Payment Terms
Our photo booth financing allows entrepreneurs to choose payment and lease terms that fit their budget and cash flow. This is an advantage, especially in the beginning, if you are building your business from the ground up and require a big portion of your cash flow to sustain operational costs.
3. Flexible Funding
Alternative lenders like Clicklease have higher approval rates because we can provide financing in flexible amounts. We offer financing options ranging from $500 to $20,000, with customizable terms and no documents needed.
4. Fast Process & Instant Approvals
Cumbersome paperwork and lengthy processes are the norms in most lending institutions. Some entrepreneurs can't sacrifice the time and energy required to prepare these documents. With Clicklease, the entire process can be done in less than 10 minutes. It requires almost no paperwork, and you can complete the application through your mobile device.
5. Risk-Free Application
Credit-challenged customers worry about the possibility of a hard credit pull, especially if they have experienced past refusals that dented their credit. This is not a problem with Clicklease. We offer a risk-free application with zero impact on your credit score.
6. Enjoy Tax Benefits
Your monthly lease payments to Clicklease may qualify as fully tax-deductible under business expenses. Over the long haul, this can translate to savings you can use to grow your business further.
Jumpstart Your Business Success Today with Clicklease
Our photo booth financing solution can provide the initial investment you need to catapult your business to success. We offer flexible and affordable payment terms to empower you to take action and start your dream business. Contact us today to speak with a team member and learn more about our offered solutions!