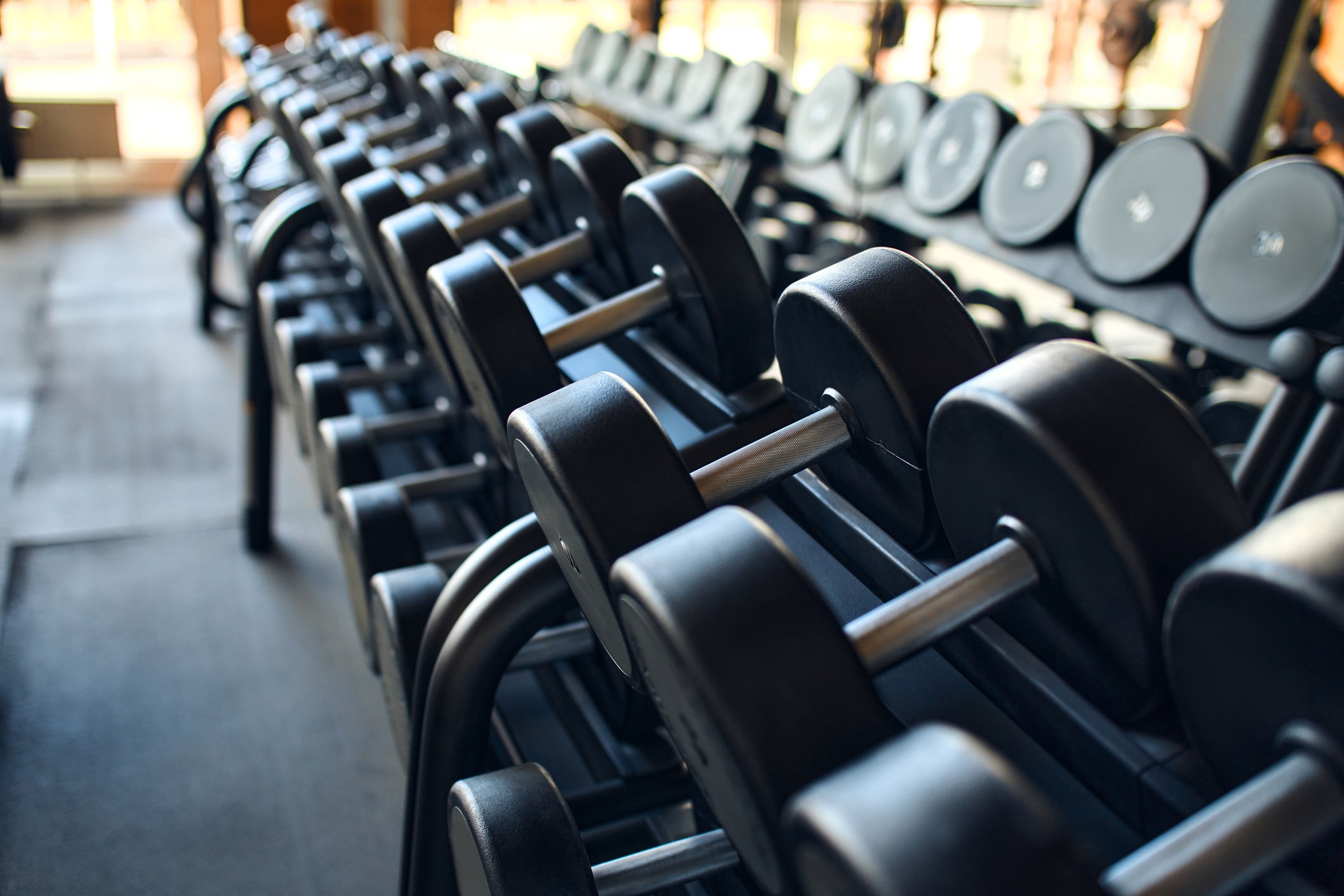 Are you considering taking your professional journey to the next level by opening a gym? Converting your workout expertise into a business venture can solidify your position as a credible fitness leader. However, establishing a successful business in any market takes time, patience, a strong mindset, and financing.
It's not enough to bench press more than your workout buddies; you need to consider all the steps involved in opening your own gym. Before you open your doors to clients, review this step-by-step guide to how to open up a gym. Plus, when you are ready, get easy equipment financing for the equipment you need to get your gym up and running.
8 Steps to Starting a Gym
The market for gyms in the United States has a value of $30.8 billion, so there's certainly a demand for dedicated workout spaces. In addition, gyms in the United States make an average of $846,827 in annual revenue. But while these numbers are certainly appealing, it's difficult to reach your goals if you don't take the necessary steps.
You need more than just advanced knowledge of workout routines, supplements, and nutrition to build your business from the ground up. Below, we outline eight steps to answer the question, what do you need to open a gym?
1) Develop a Business Plan
Every successful organization starts with clear and measurable objectives. Think of a well-structured business plan as a blueprint for long-term success. Without it, there's no framework to work from, leaving you wondering where to go next.
Take some time to assess the four areas below before opening your gym:
Identify start-up costs:

Opening up a gym is a costly investment. While start-up costs depend on equipment, location, and other factors, opening a mid-size gym typically costs around $115,000. If you choose to open a franchise fitness center, look carefully at the franchise fees and any equipment required by the franchise agreement, including whether you are required to buy a particular brand of equipment.
Identify your target market: With whom do you want to form relationships? You might seek dedicated clientele with clear health goals or, in other words, fitness junkies. But perhaps your gym will focus on another demographic, such as those going to a gym for the first time or individuals who want to take a different approach to fitness. Identifying your customer base is crucial for coordinating marketing and advertising strategies.
Focus on management strategies: Take time to assess how you want to structure your gym. You can identify who will be responsible for daily tasks and other roles within the organizational structure.
Create a memorable name: Choosing a name is a crucial step before opening your doors for the first time. Your name should reflect your brand, be descriptive, and help you stand out from competitors.
2) Understand Licensing Requirements
So what does it take to open a gym? Fortunately, you don't need much to establish a fitness center. Technically, you only need a business license. However, every state has specific licensing requirements to abide by if you want to operate a gym.
For example, in Washington, members are not obligated to continue making contract payments after canceling their membership. If you plan to open a center in Florida, the health studio law dictates that you register with the state's Department of Agriculture and Consumer Services. Consult with a legal expert for state-specific advice.
3) Become Certified
Since you are establishing a center where clients entrust you and your employees with fitness-related matters, obtaining proper certification and accreditation is vital. A certification through the American Council on Exercise can boost your credibility and provide access to tips on retaining new members.
Additionally, ensure everyone on your staff can perform first aid and CPR to handle on-site emergencies.
4) Select Proper Equipment
What do you need to open a gym? More importantly, how can you convert your operation into a successful business where customers can turn their fitness goals into action plans? As a starting point, here are some of the essentials:
Bench presses
Deadlift mats
Dumbbells
Squat racks
Rowing machines
Treadmills
Weight machines
None of this equipment is cheap, so it's worth looking into the benefits of leasing. With Clicklease equipment financing, you can choose from various payment and lease terms based on your budget.
With no hidden fees, our financing options are among the best for those who want to start gyms. You can get approved regardless of your credit score with instant approval for up to $20,000.
5) Find the Right Location
Finding the right location for your gym involves identifying where your target market wants to work out. Upon determining the location, you can also consider factors like building size, proximity to public transit, and parking.
It's vital to ensure the space is accessible to your customers. If you plan to alter your property layout in any way, get permission from your landlord and check for any zoning requirements to avoid legal trouble.
6) Market and Grow Your Clientele
To sustain a successful gym, you must engage in strategic marketing efforts to elevate your brand and foster customer loyalty. How do you plan to promote your center? Ask the following questions to determine which marketing efforts to pursue:
Are you relying on word-of-mouth tactics?
Do you want to consider paid advertising or sponsorship opportunities?
What social media channels will you use primarily to engage your customers?
A website is essential for your fitness business as well. Your online marketing efforts should reflect business objectives, provide information for potential and current clients, and make it easy for visitors to find your physical location.
7) Acquire the Right Insurance
Acquiring the necessary insurance is crucial. Your clients will engage in high-intensity exercises that can elevate their risk of injuries, leading to potential lawsuits.
Make sure you have the following policies in place:
Liability insurance:

This protects your employees if a trainer or another staff member is responsible for a customer's on-site injury.
Professional liability insurance:

This coverage protects your business against injury or damage claims.
Commercial property insurance:

This type of coverage protects your company's physical assets from unforeseen events, such as fires, explosions, or vandalism.
Workers' compensation insurance:

With this coverage, you can ensure your staff members have access to treatment if they sustain injuries while at work.
Equipment breakdown insurance:

Fitness equipment doesn't last forever, so having insurance in place can cover repair and replacement costs. If you lease your equipment, you may not need this policy.
Should something go wrong, take steps to protect your company image from long-term damage while implementing safety measures.
8) Determine Your Pricing Strategy
Establishing a pricing strategy is critical in maximizing profit gain while avoiding losses. Start by assessing the type of incentives you can offer (e.g., personal training, member referrals, beginners' classes, etc.). Determine the cost per client and how often they can use the gym.
The key is to use this information to establish a price that balances customer desires with what you need to turn a profit. While raising membership rates is an option in the future, doing so can impact customer loyalty and satisfaction.
Is Opening a Gym Profitable?
Opening a gym certainly can be profitable, although your success depends on many factors. These factors include how you set up the facility, your marketing efforts, and how well you manage your business.
In 2022, the revenue across the fitness industry was approximately $32.02 billion. The potential exists for success among those who can identify and address a need among members of their target audience.
Cost Factors to Consider
The overall cost to open a gym will depend on where you do so, the size of the facility, and factors like employee certifications, point-of-sale systems, uniforms, insurance, and merchandise. Equipment is also a significant expense, but it's a necessity in this space.
You may need financial support from external sources as a small business owner. Investors and financial service providers are viable options, but most won't consider investing or lending money without proof of concept and a well-organized business plan.
Become a Fitness Owner with Clicklease
Learning how to open up a gym takes strategic planning, financial support, and a committed mindset. You can turn your fitness passion into a rewarding and profitable venture, and Clicklease is ready to help you achieve your goals.
Our customers love us because we offer flexible payment plans for equipment use, quick loan approvals, and tax benefits. Get started today to finance the equipment needed to get your gym up and running.