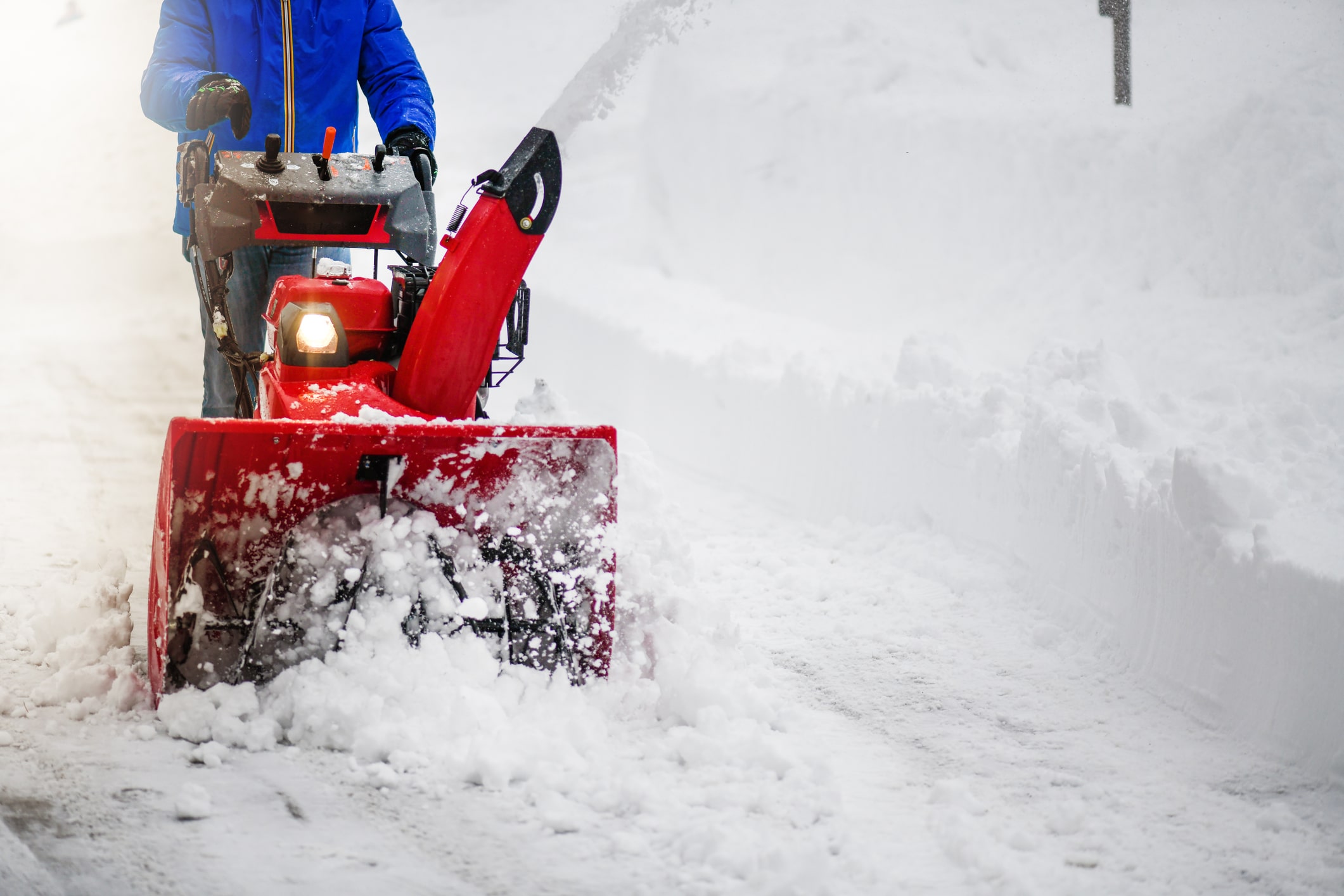 One key to success is identifying a need and providing a service to help solve it. In many places, every winter brings snowfall. While Austin, Texas, may get less than an inch on average, a city like Buffalo, New York, averages nearly 100 inches of snow.
The US snowplowing industry currently has a value of $20.5 billion per year. This makes it a great opportunity for an individual to start a snow removal business. For the right entrepreneur, a snow removal micro-business is a terrific way to get a bite of the industry on a small budget.
Although it brings challenges, including irregular hours and changing work locations, the right skills can help a business owner thrive. This 10-step guide can help you consider key questions about how to start a snow removal business.
What You Need to Know to Succeed in the Snow Removal Business
Like many industries, success in the snow removal business requires a strong work ethic. You need to be organized and flexible and have a basic business sensibility.
As you build these skills, consider the following questions to get started.
1. What Are the First Steps You Need to Take?
Before starting your business, there's a lot to learn, from deciding on the best snow removal equipment to figuring out how to fund your dream. But the first step to launching any business is creating a business plan. This step can help you determine how much you already know about snow removal and identify areas where you need to do more research.
The next step is choosing a location for your business. It needs to have sufficient seasonal snowfall to make your services useful with little competition.
2. Do You Have the Right Skills for a Snow Removal Startup?
Individuals who succeed in the snow removal business are often already in similar industries or offer additional services during the warmer seasons. In a survey of nearly 150 snow industry businesses, 60% reported also providing landscaping, irrigation, excavation, pest control, and arbor care services.
3. What Skills Do You Need for Success?
It's helpful to have general business knowledge, including managing expenses, setting goals, and solving problems. These skills will help in unplanned situations, like being overbooked or handling a broken-down truck. Developing basic mechanical skills, such as machinery repair, can save money and time.
4. What Licenses Do You Need?
Every business comes with unique license requirements, so before you start serving your customers, make sure you look into what you'll need. In some cases, snow removal business owners need a snow removal license, while it may also call for a commercial driver's license (CDL). Be sure to review the Small Business Administration (SBA) local assistance program to ensure you have what you need.
As you establish the business, consider how you want to organize it. Options include:
Additionally, you'll need to set up a business banking account to handle transactions. You may also need local, state, and federal sales tax permits and a registered Employer Identification Number (EIN) to run your new business.
5. What Types of Customers Should You Seek?
An individual with a pickup truck and snow removal equipment, e.g. a snow blower, can probably find residential clients and stay busy on the days following heavy storms. Even an ambitious micro-business can look for small-to-mid-sized commercial opportunities.
Here are several things to consider when seeking customers for your business:
If you want to maintain a small business, stick to individual residential clients.

When building your business, you could go door-to-door or contract with homeowners associations (HOAs) to service full neighborhoods.

If your vision is to eventually expand your business, it will likely call for more robust equipment and a few extra hands to secure contracts with local retailers, shopping centers, or office complexes.
The scope of your business will factor into the customers you seek. For example, if you plan to offer landscaping services, you could offer contracts for snow removal in the winter and lawn care during the spring and summer.
6. How Should You Grow Your Clientele?
Marketing a local business comes with unique challenges. Fortunately, a snow removal business fulfills a common need, so you can utilize various advertising methods to get the word out.
Advertise locally:

Don't be afraid to hand out business cards everywhere. Meet with local business owners to try to earn their business come winter.

Use online local advertising:

Using Google and Facebook location-based ads can target people in your area. Get listed in business ad directories to generate awareness.

Rely on word of mouth:

Most business owners agree that there's no better advertising than word of mouth. Loyal customers are usually quick to make recommendations, and you can build on your existing base through referrals. Consider asking satisfied customers to leave positive online reviews.

Offer a customer loyalty program:

No matter the scale, offering a discount for loyal customers is a great way to fend off competitors in the same area. This is true for offering a discount for referrals as well.



7. What Is the Best Equipment for a Snow Removal Business?
The best equipment for a snow removal business depends on the scope and client base. At a minimum, you'll need a reliable work truck and a quality affordable snow blower.
Don't let the industrial contractors intimidate your plans. Residents respond well when they learn snow blowers can leave their driveways neat and clean, without causing any damage to their lawns.
Of course, a large part of snow removal includes putting salt on the roads to melt ice, so don't forget to budget for de-icing salt.
The following are some affordable additions to help your startup gain momentum:
A durable shovel

A snow-removal trailer

A skid steer

A salt sprayer

Sand

Work gloves

Weather tracking equipment
Hard work and a few accessories can keep you busy. It's worth taking the time to research your equipment options to make every penny count. But at the end of the day, it's the person behind the business and the quality of service you provide that will make the biggest difference.
8. How Much Does It Cost to Start a Snow Removal Business?
Since supplies, quality, and condition vary widely, you'll want to review all items mentioned in this guide and research their costs. If your business is starting to pick up steam, you can shop around for prices on bulk items like sand and de-icing salt.
A new snow blower could cost a few hundred or a few thousand dollars. It depends on how you evaluate your market and your specific needs. The good news is, Clicklease can help—by making expensive equipment more affordable.
You'll need to factor in sufficient insurance to cover situations you could face. Insurance may seem expensive, but having coverage is crucial in the event of a slip-and-fall or other accident, especially for businesses with commercial contracts.
9. How Profitable is a Snow Removal Business?
The earning potential of a snow removal business depends on many factors. These include:
Pricing model:

You may want to charge individuals per job or pursue contracts with businesses that pay for a season. The average rate for snow removal services falls between $25 and $75 per hour,

while per-job snow removers might charge between $50 and $65 per driveway.

Overhead costs:

These typically include fuel, repairs, insurance, supplies, and other expenses.

Truck maintenance:

The cost of maintaining your truck can vary, but if you pick up some mechanical skills, stay on top of preventative measures, oil changes, and brake wear, this doesn't have to eat deeply into your profits.
10. How Can I Pay for My Equipment?
There are several ways to pay for business equipment. Most often, people will choose one of the following options:
Using credit cards

Applying for a bank loan

Renting equipment
Obtaining financing can be challenging for small business owners. Credit cards typically won't have a high enough balance to cover your investment needs. Getting approval for bank loans is more difficult when you're just starting a business or establishing your credit history.
Rely on Clicklease
Clicklease offers something better: equipment financing plans for small businesses, regardless of credit. There's no long wait—you can get approved in less than five minutes for up to $20,000. There's no hard credit pull, so it won't affect your credit score.
Instead of maxing out a credit card, taking out a loan, or overpaying for rented equipment, take advantage of Clicklease's structured leases. They allow you to choose whether you want to own the equipment at the end of the term. Additionally, a lease might allow you to write off your entire monthly payment based on your business formation and applicable tax laws.
Are You Ready to Start a Snow Removal Business?
Clicklease can help you get approved for the right lease for your small business equipment needs to start your snow removal business. You could get approval and qualify for an affordable payment plan in less than five minutes. Reach out to us to get started.